Many Pakistani actors believe that acting is something that comes naturally to them. Few of these popular actors have also acquired these great acting skills from their equally talented fathers. A father is a child's first hero therefore it is no surprise that many Pakistani actors decided to walk the same path as their fathers. These actors carved their own path by working hard. Even though their fathers are well recognized in the field of acting but the fan following of their celebrity sons is not dependent on them.
Here is the list of those sons who decided to become actors just like their fathers.
[lwptoc]
Yasir Nawaz and Fareed Nawaz Baloch
Yasir Nawaz is a well-known actor, director, and producer. His father Fareed Nawaz Baloch was one of the most popular actors of his time. Yasir Nawaz's father was also a big director. Fareed Nawaz Baloch was known for his powerful performances and his son Yasir Nawaz has taken his legacy forward.
Fahad Mustafa and Salahuddin Tunio
Popular actor Fahad Mustafa is the son of the renowned actor Salahuddin Tunio, who needs absolutely no introduction. Even though Fahad Mustafa's father is such a big actor, he did not take any help from him. Fahad Mustafa struggled hard and won the fame which he enjoys today.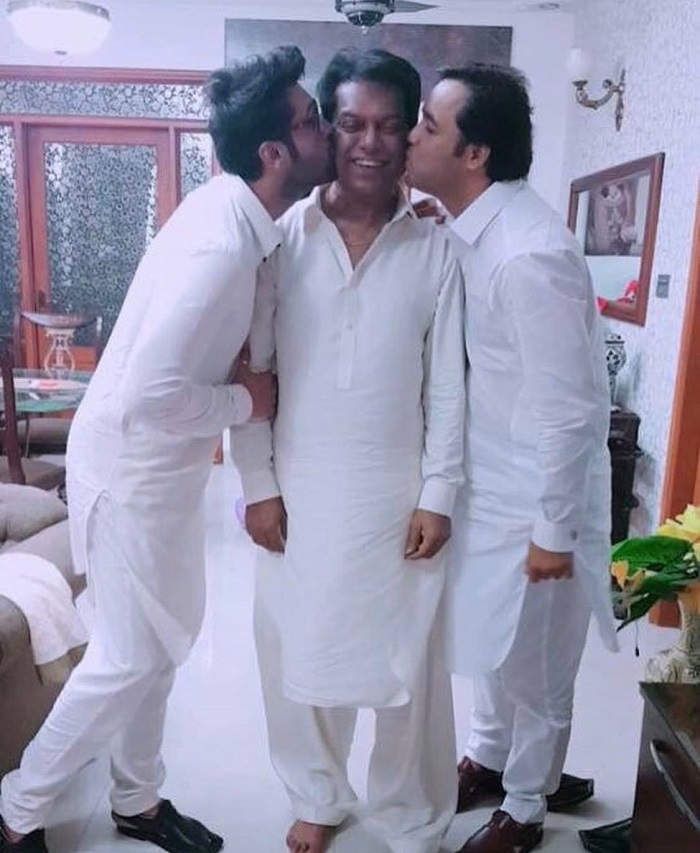 Agha Ali and Agha Sikandar
Agha Ali is a singer and actor who is loved by many. Agha Ali is the son of Agha Sikandar who was a really popular television and film actor. He was known for his charisma, good looks, and talent.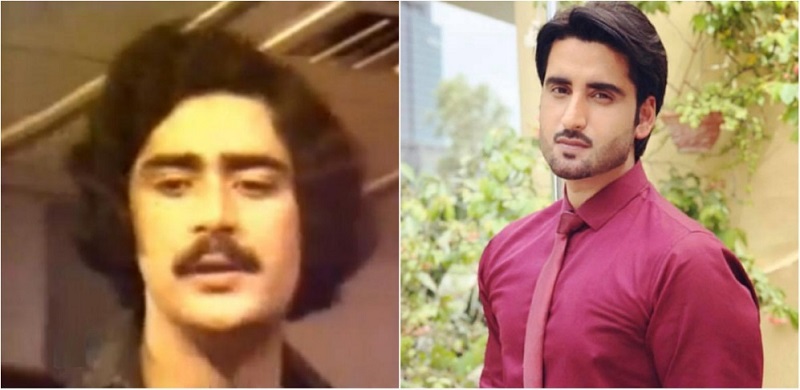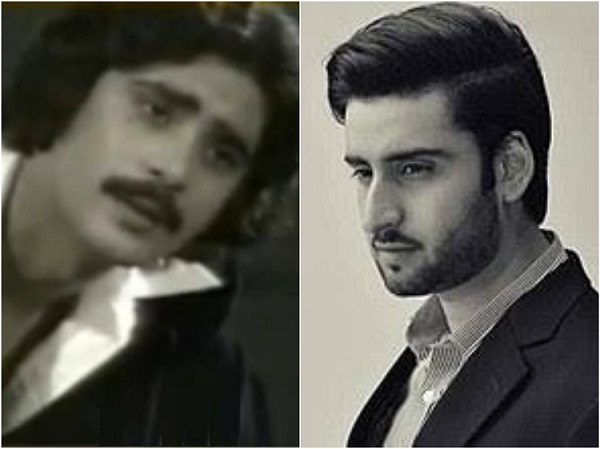 Alam Lohar and Arif Lohar
Alam Lohar and Arif Lohar breathed new life into Punjabi folk music. Alam Laohar's son Arif Lohar carried his father's legacy in a way that even the new generation was introduced to a genre that would have been lost otherwise.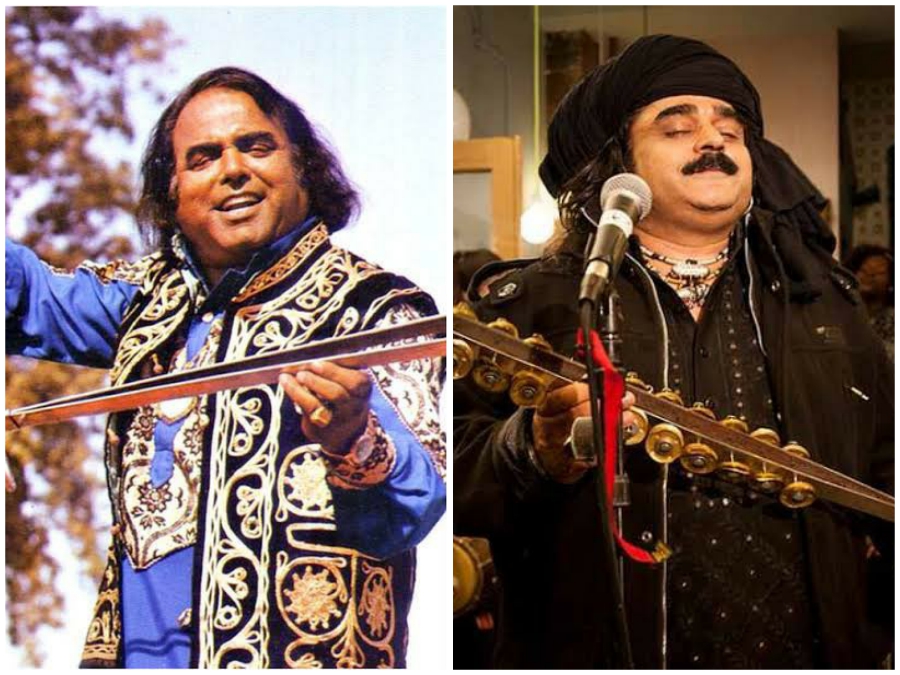 Shahroz Sabzwari and Behroze Sabzwari
Shahroz Sabzwari is another actor whose father was one of the most popular actors of his time. Behroze Sabzwari still acts in dramas and Shahroz Sabzwari too has established himself as a good actor.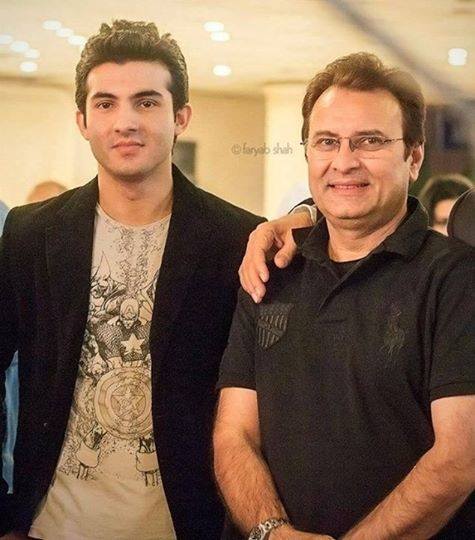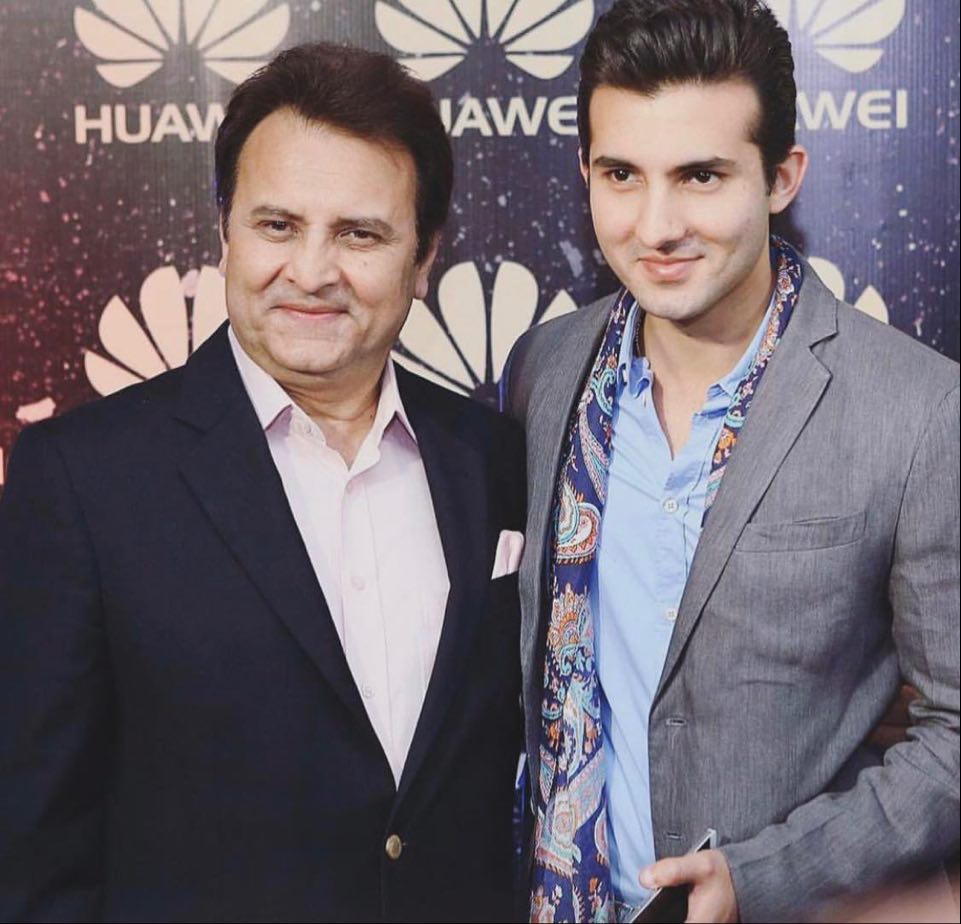 Shehzad Sheikh and Javed Sheikh
Shehzad Sheikh is constantly praising his father Javed Sheikh for his skills and charm. Shehzad Sheikh has given some phenomenal performances lately and his father Javed Sheikh has been part of some of the biggest Pakistani films.
Ali Kazmi and Rahat Kazmi
Ali Kazmi is the proud son of a father who has done so much for the Pakistani entertainment industry. Rahat Kazmi was a charming actor who is known for some of his most iconic roles in leading plays on television.
Waseem Abbas and Anayat Hussain Bhatti
There is a good reason why Waseem Abbas' acting talent has no shelf life! He is the son of the great Anayat Hussain Bhatti, who was a jack of all and one of the most iconic personalities in the entertainment industry. Even after all these years, his creativity and talent are applauded by many.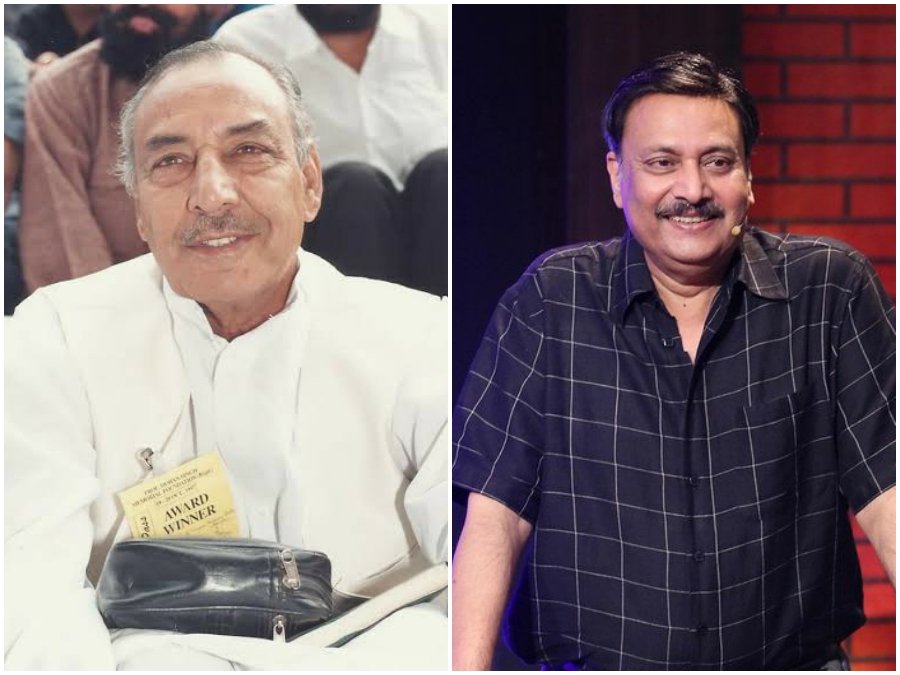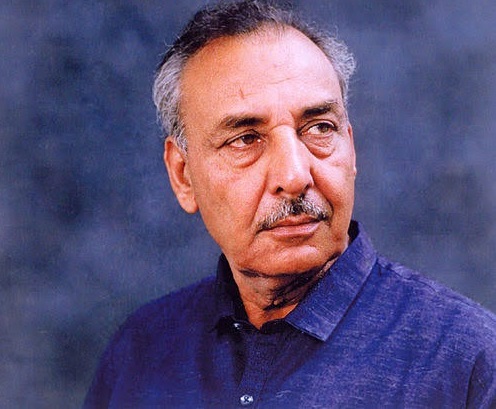 Ali Abbas and Waseem Abbas
Ali Abbas' biggest inspiration is his gifted father Waseem Abbas who has proved his versatility on television time and again. Ali Abbas and Waseem Abbas also walked the ramp together for a leading designer.
Sarmad Khoosat and Irfan Khoosat
Sarmad Khoosat is known for his directorial skills more than his acting skills in the industry. He has however proven his mettle in the field of acting as well. He is the son of the legendary actor Irfan Khoosat, who made every role he played memorable.
Riaz Shahid and Shaan Shahid
Shaan Shahid is one of those few filmmakers and actors who tried really hard to revive the film industry. His father Riaz Shahid was also an ace filmmaker, film writer as well as a journalist.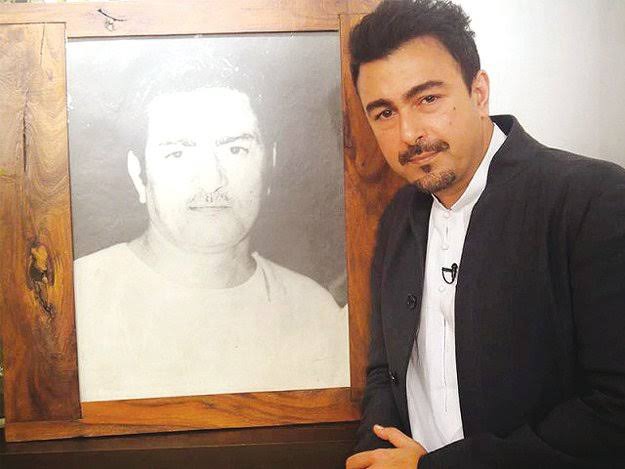 Bilal Maqsood and Anwar Maqsood
Anwar Maqsood set many new trends with his creativity and talent, he is considered a legend even now. His son Bilal Maqsood is one of the most loved musicians of his time. He is popular among the younger generation and has contributed a great deal to the music industry.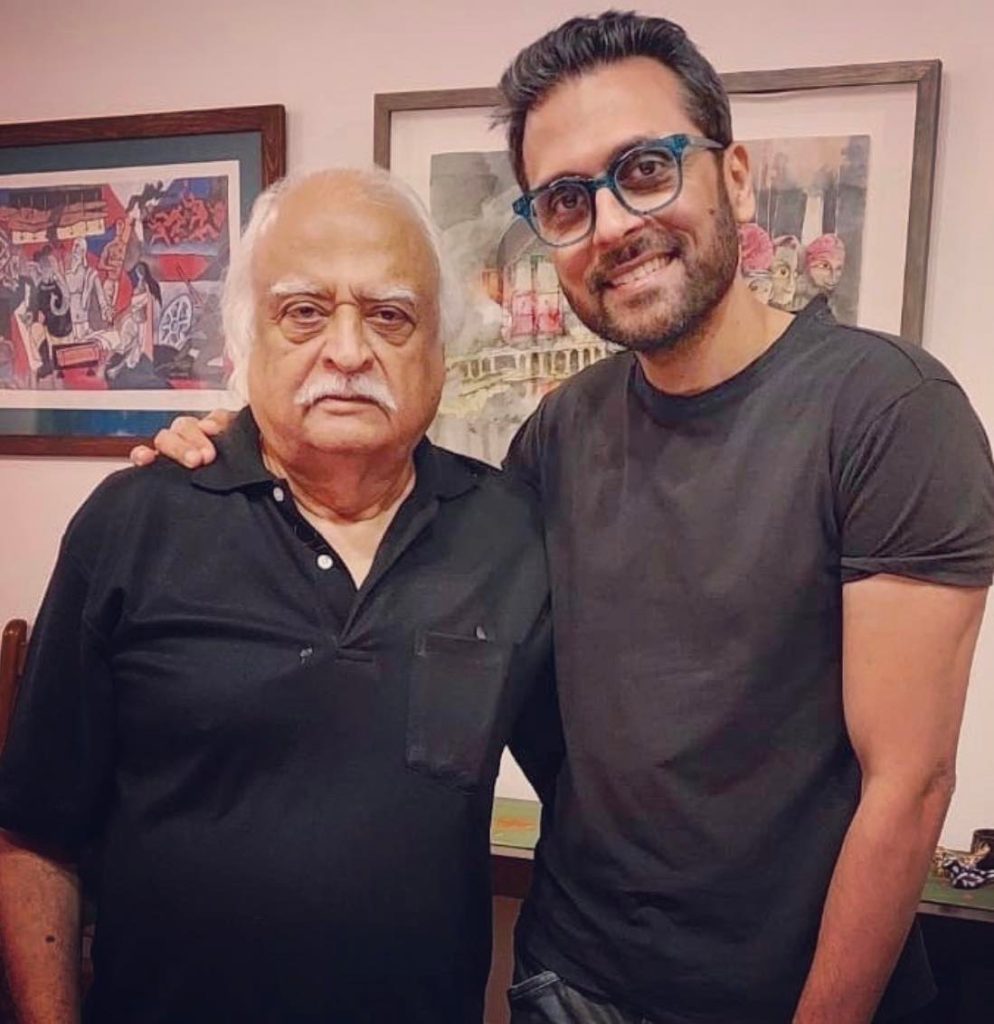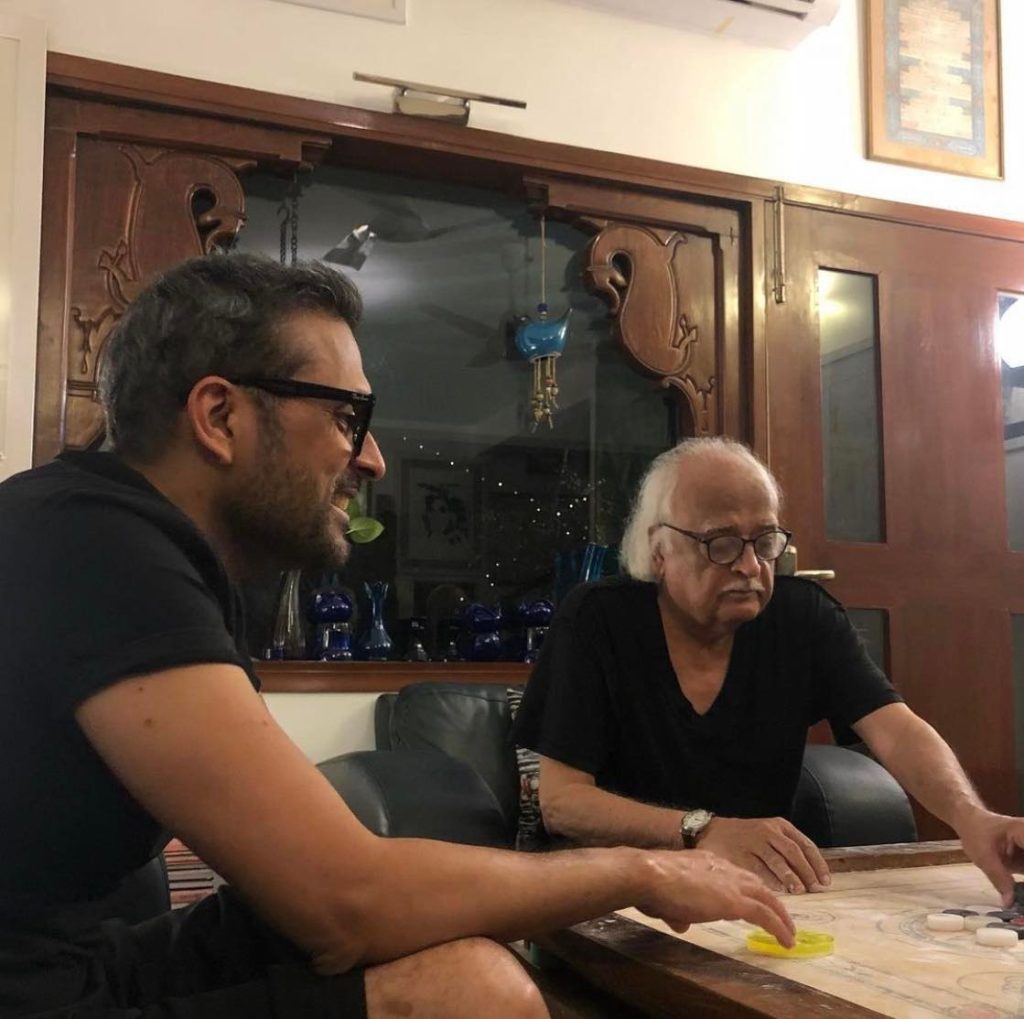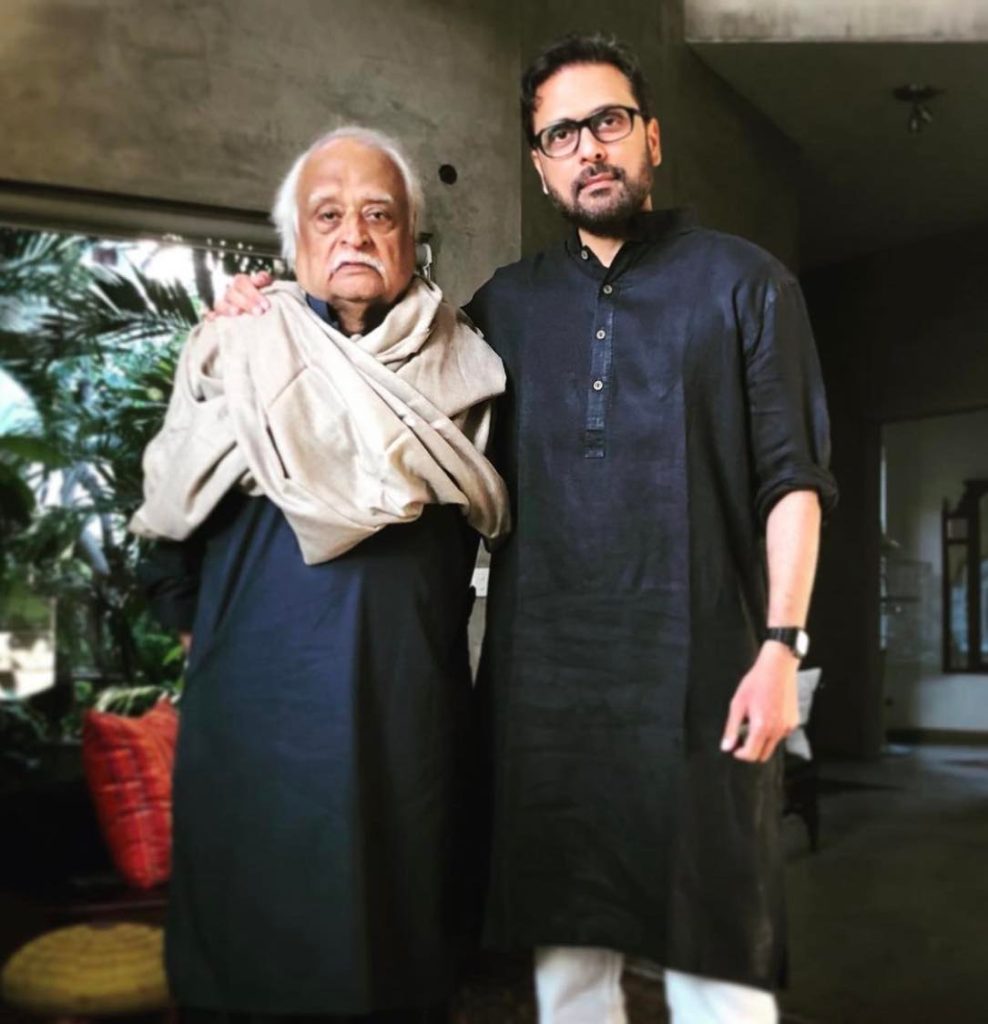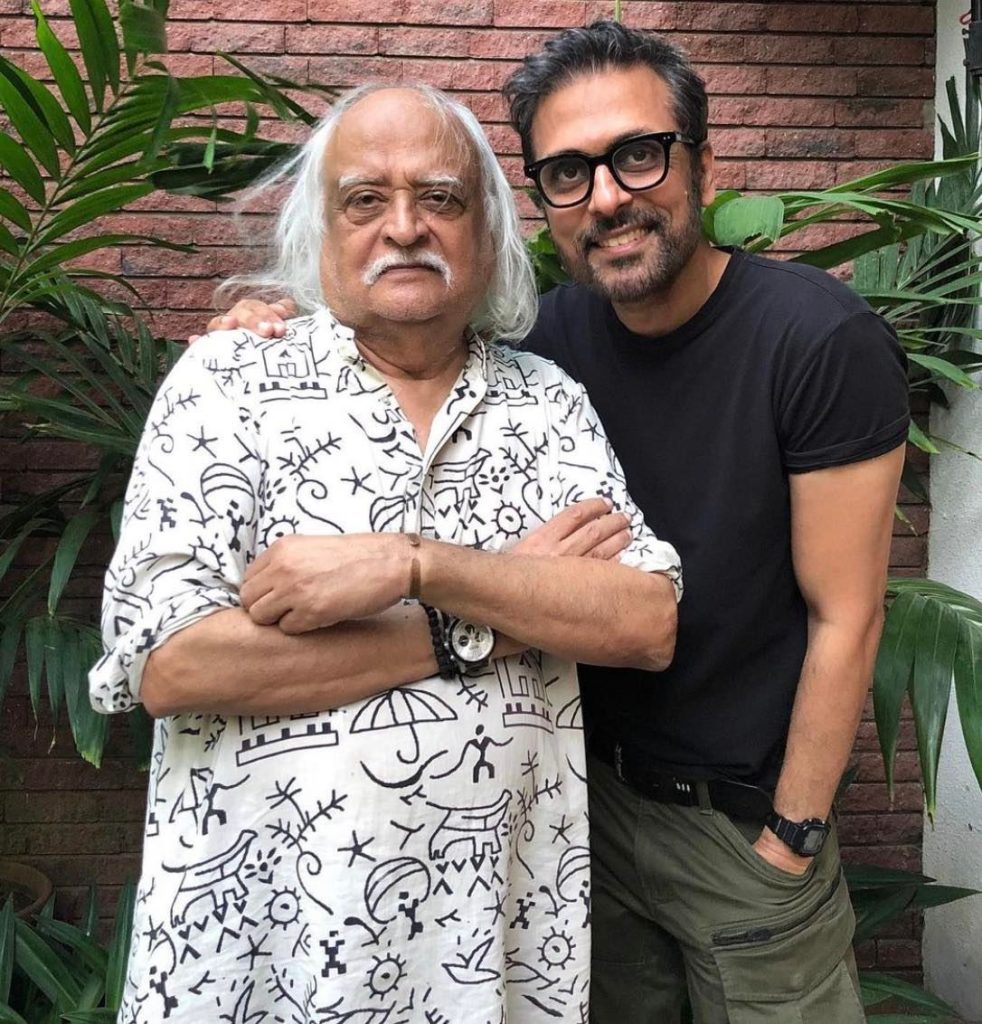 Shahid and Kamran Shahid
Well-known anchorperson Kamran Shahid gets his good looks and confidence from his star father Shahid who was one of the most sought-after male lead for Pakistani films in the 70s and 80s. There is a great deal of resemblance between the father and son. Kamran also interviewed his father recently.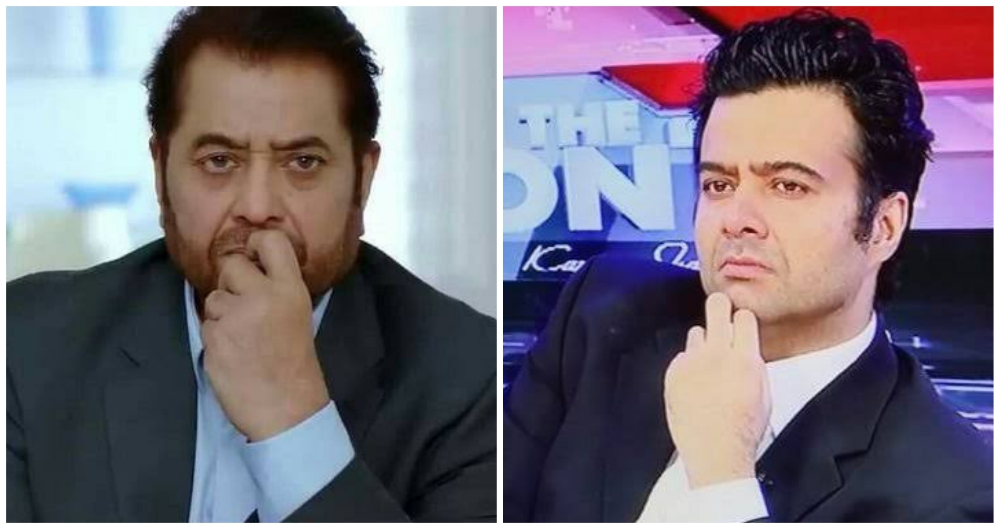 Faisal Kapadia and Latif Kapadia
Famous musician Faisal Kapadia is the son of one of the most renowned Pakistani actors Latif Kapadia. Latif Kapadia was known for his unique acting style and gave many unforgettable performances on stage and on television.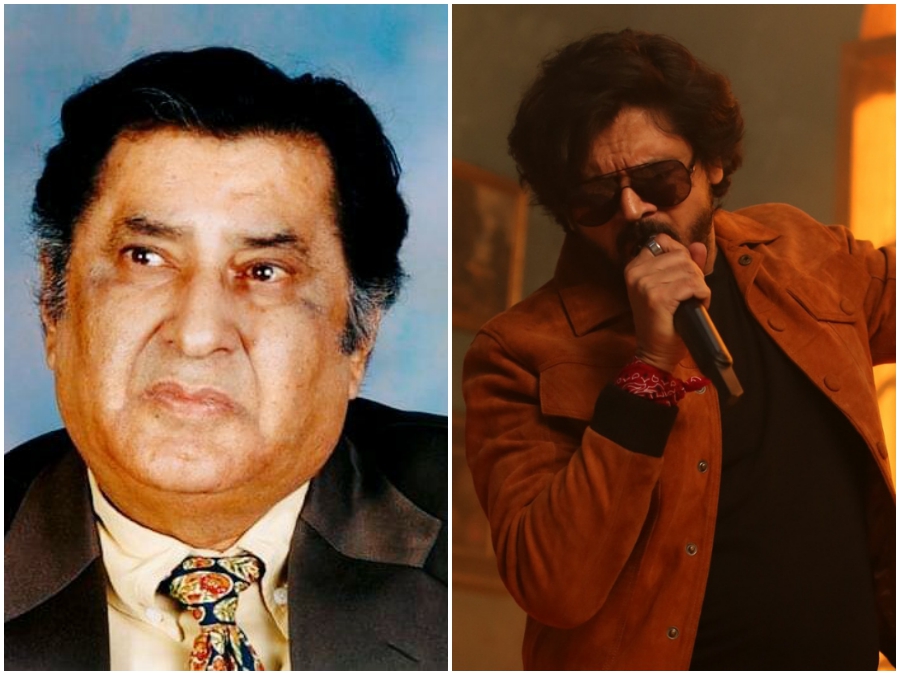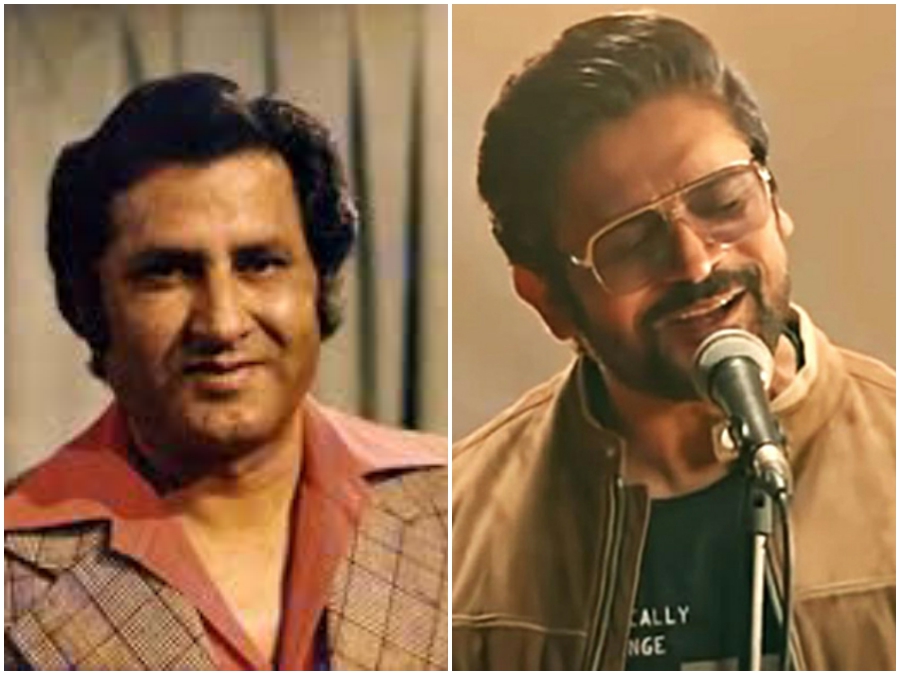 Hamza Firdous and Firdous Jamal
Hamza Firdous also decided to take up acting as a profession after his father had already been in the field for decades. Hamza Firdous was part of some mega projects in the first year of his acting career and then he decided to bid farewell to acting. However, he is still famous because of his activity on YouTube.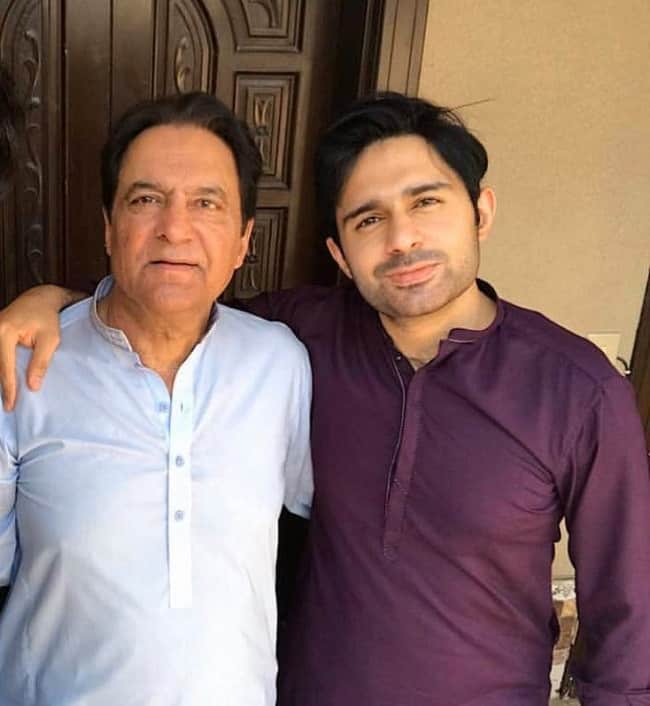 Ahad Raza Mir and Asif Raza Mir
Ahad Raza Mir is the most popular actor among the younger lot. His father Asif Raza Mir was loved equally by his fans back in his younger days. Even now fans want to see Asif Raza Mir on screen more often. Although Ahad is proud to be Asif Raza Mir's son, he wants to carve an identity of his own in the industry.
Syed Tabrez Ali Shah and Sajid Shah
Syed Tabrez Ali Shah has been in the field of acting ever since he was a child. Many people do not know that he is the son of the famous actor Sajid Shah. Can you see the resemblance?
Aabi Khan and Khalil-ur-Rehman Qamar
Aabi Khan recently started his acting career with a bang. His performance was loved by the viewers in the drama serial Laal Ishq. He also played the lead in the film written and directed by his father Khalil-ur-Rehman. Although Khalil-ur-Rehman is known more for his scripts, he also performed in Landa Bazar therefore acting has been an important part of his career.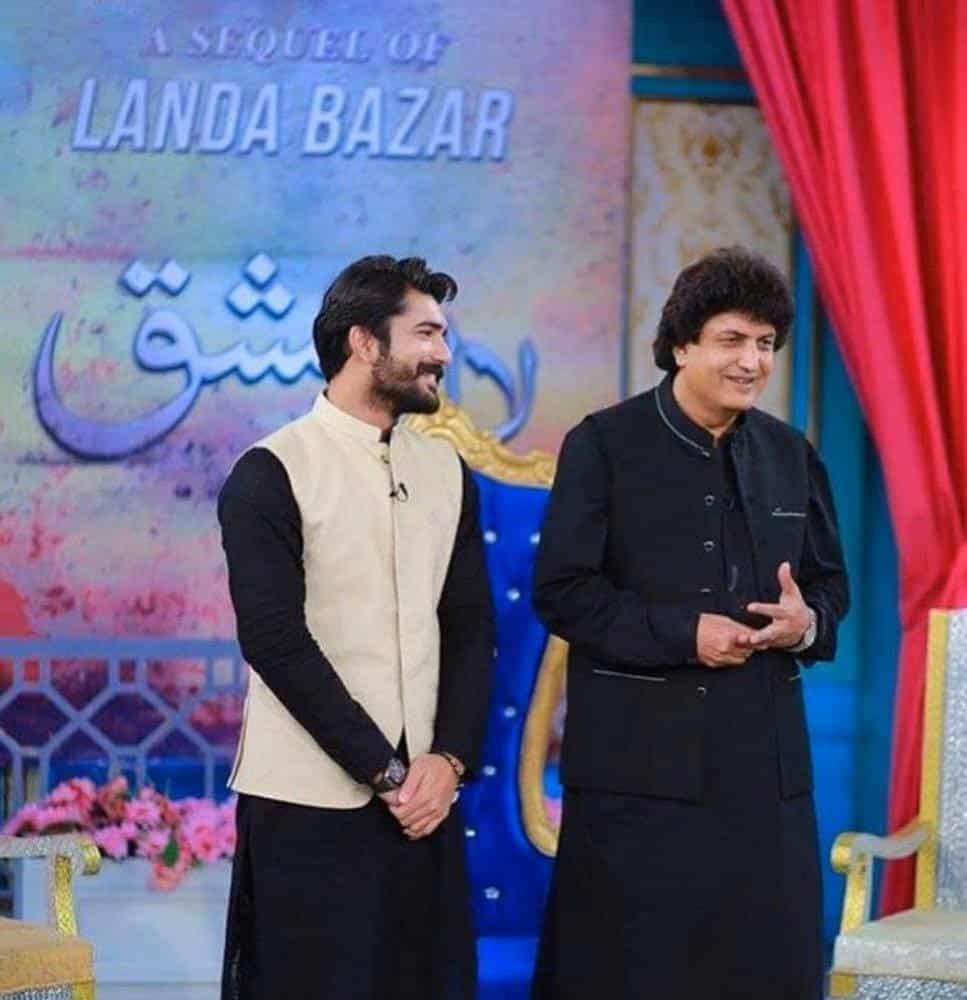 Aamir Qureshi and Mustafa Qureshi
Talented and versatile actor Aamir Qureshi is the son of the iconic actor Mustafa Qureshi. Mustafa Qureshi is always there to show support for his son.
Agha Talish and Aehsun Talish
Agha Talish was awarded the pride of performance award due to his phenomenal contribution to the success of the entertainment industry. He was well-known for playing negative roles in films. His son Aehsun Talish made him proud by not only acting brilliantly in many projects but also by making a name for himself as a drama director.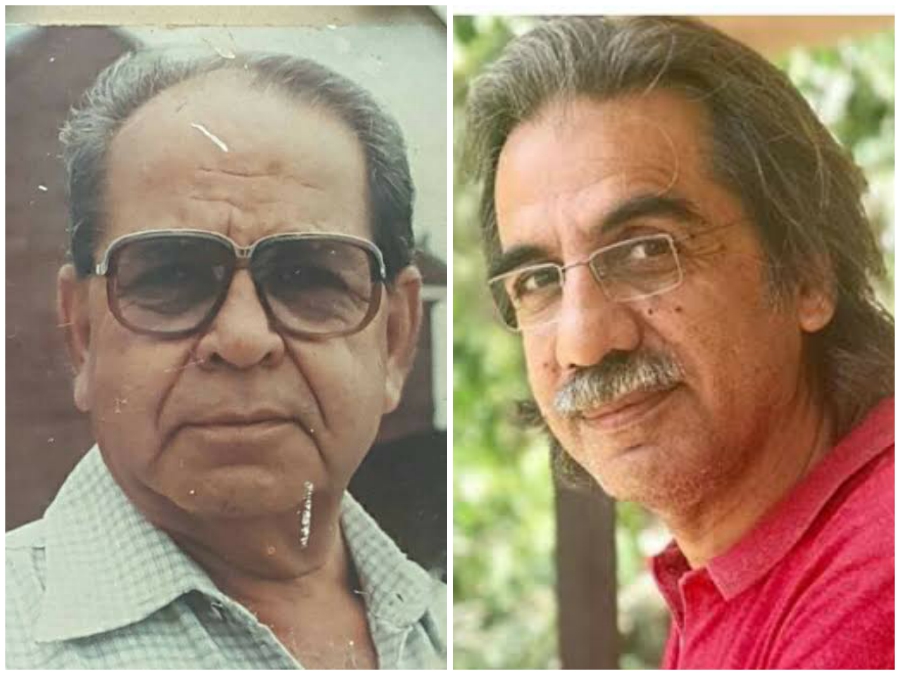 Raza Talish and Aehsun Talish
Raza Talish recently joined the industry but he has already been part of some of the most popular dramas. He is the son of talented actor and director Aehsun Talish who polished many of the top actors of recent times. Raza Talish has done most of his on-screen work with his father as the director therefore it is no surprise that he gave such phenomenal performances.
Hamza Sohail and Sohail Ahmed
Sohail Ahmed needs absolutely no introduction, he is known for his amazing acting skills just as much as he is for his wit. His spontaneity and experience excel that of all his counterparts. Sohail Ahmed's son Hamza Sohail recently made his acting debut with drama serial Raqeeb Se. He is definitely lucky to have made this debut with a drama that has the most outstanding script and has been directed by Kashif Nisar.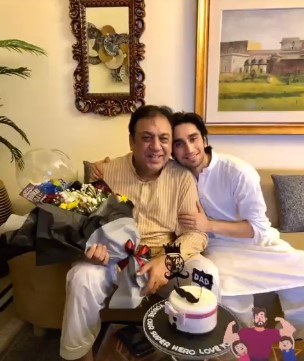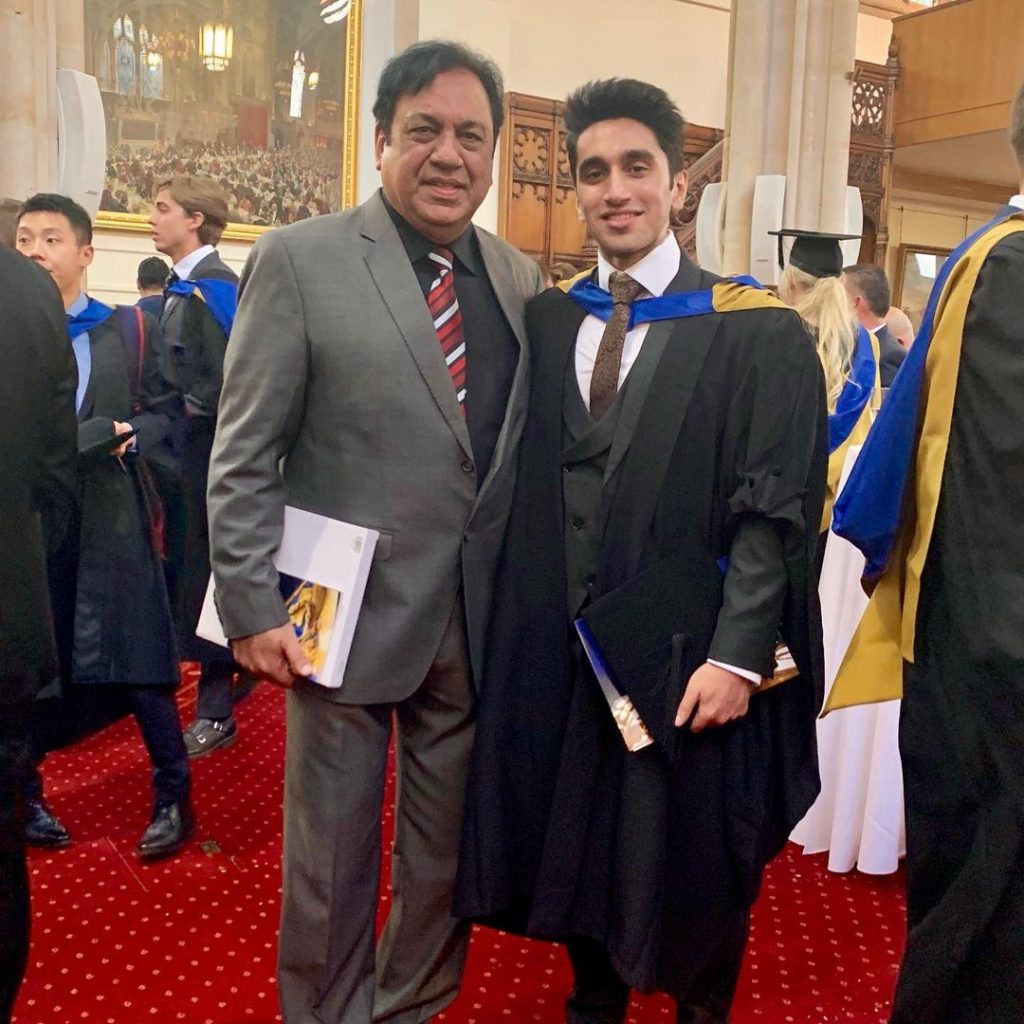 Haroon Kadwani and Abdullah Kadwani
Abdullah Kadwani was once an actor and now he heads one of the biggest production houses in the country namely 7th Sky Entertainment. Abdullah Kadwani's son Haroon Kadwani made his acting debut in the drama Mohabbat Tumse Nafrat Hei, he took a long break after that and made a comeback with a changed look and as a hero in the telefilm Ruposh which was produced by his father. He got criticized for copying Feroze Khan but his telefilm was a huge success. Abdullah Kadwani regularly shares pictures with his son and is really proud of him.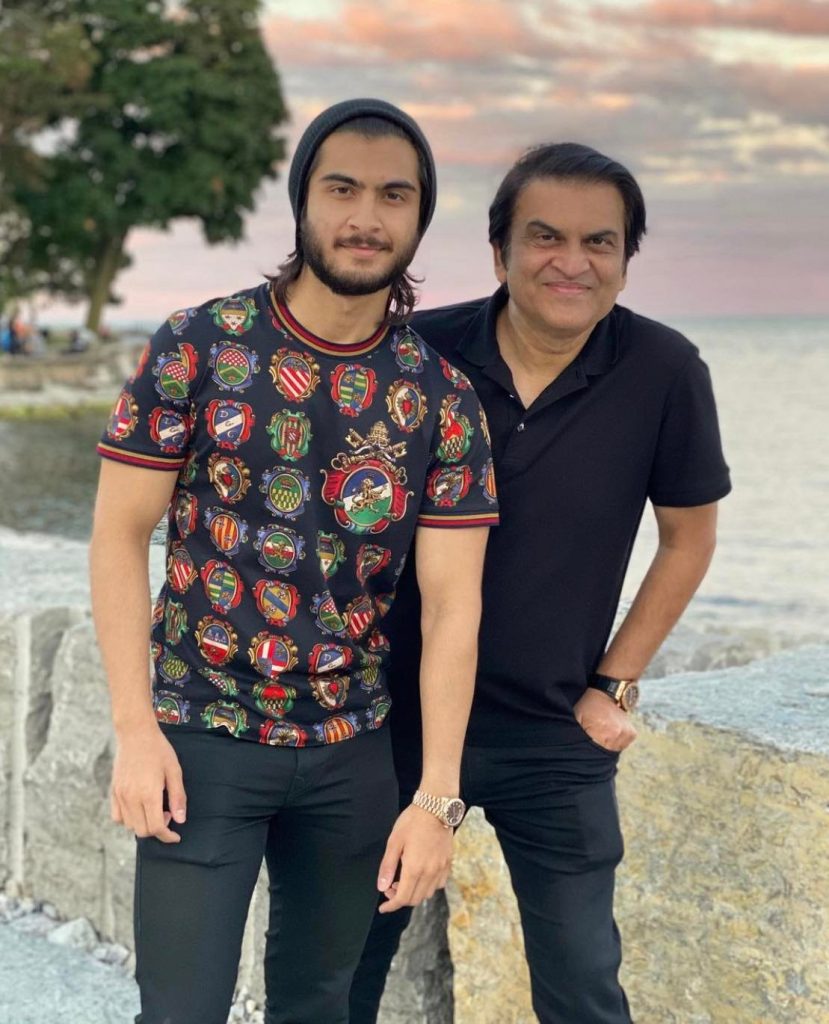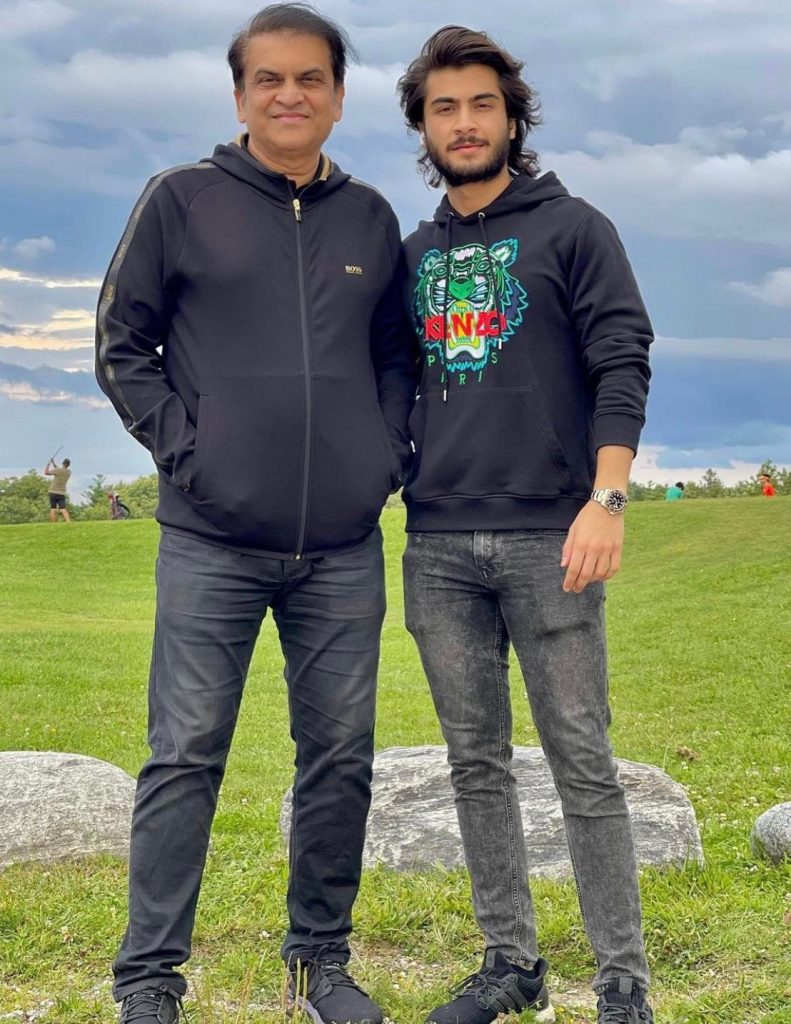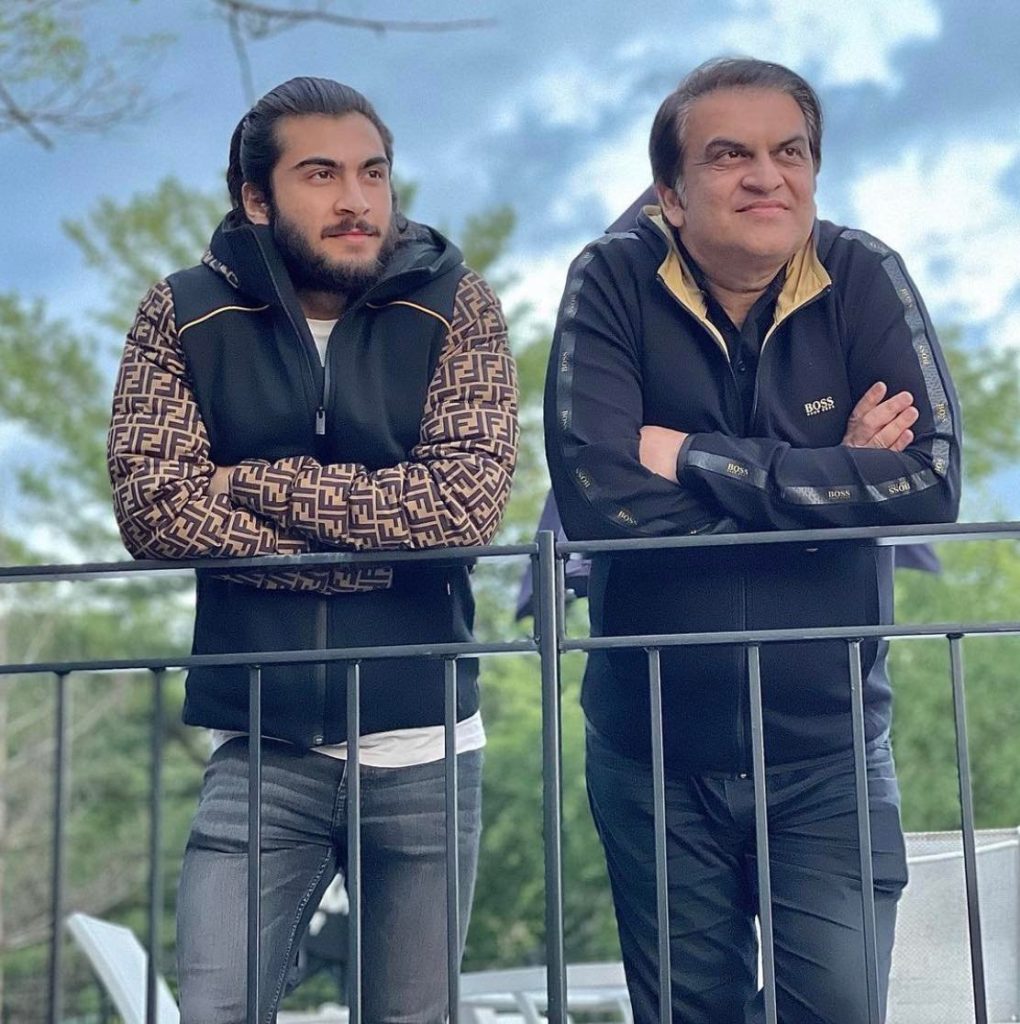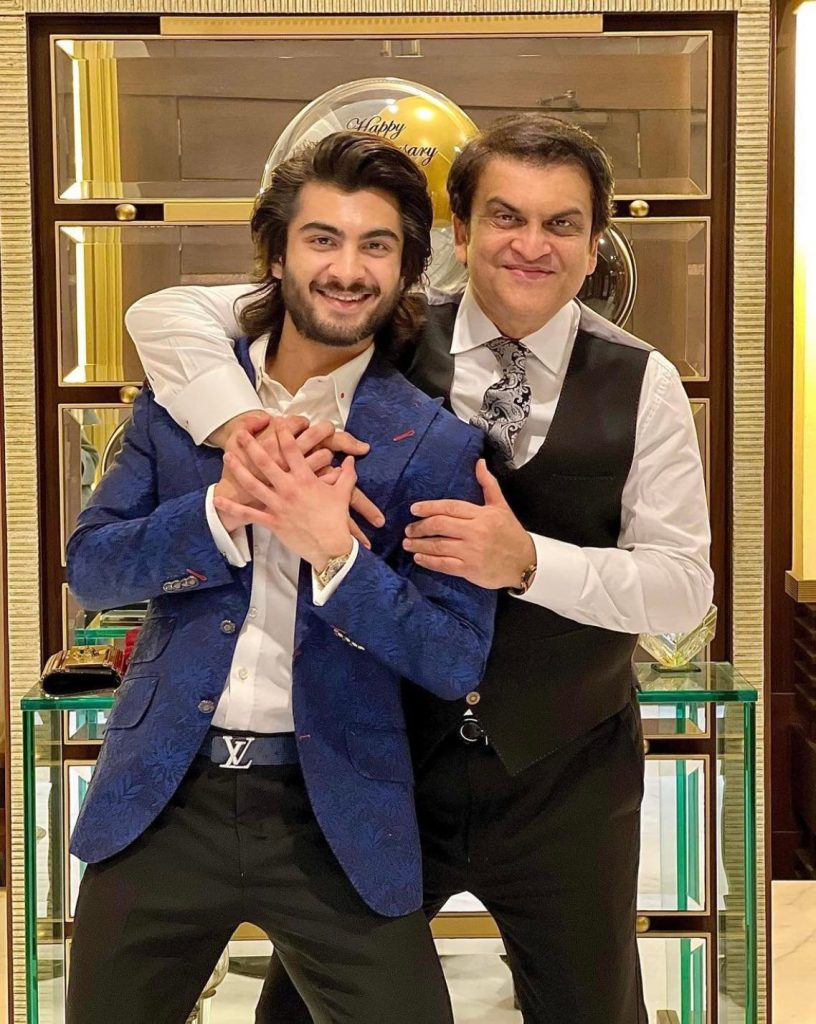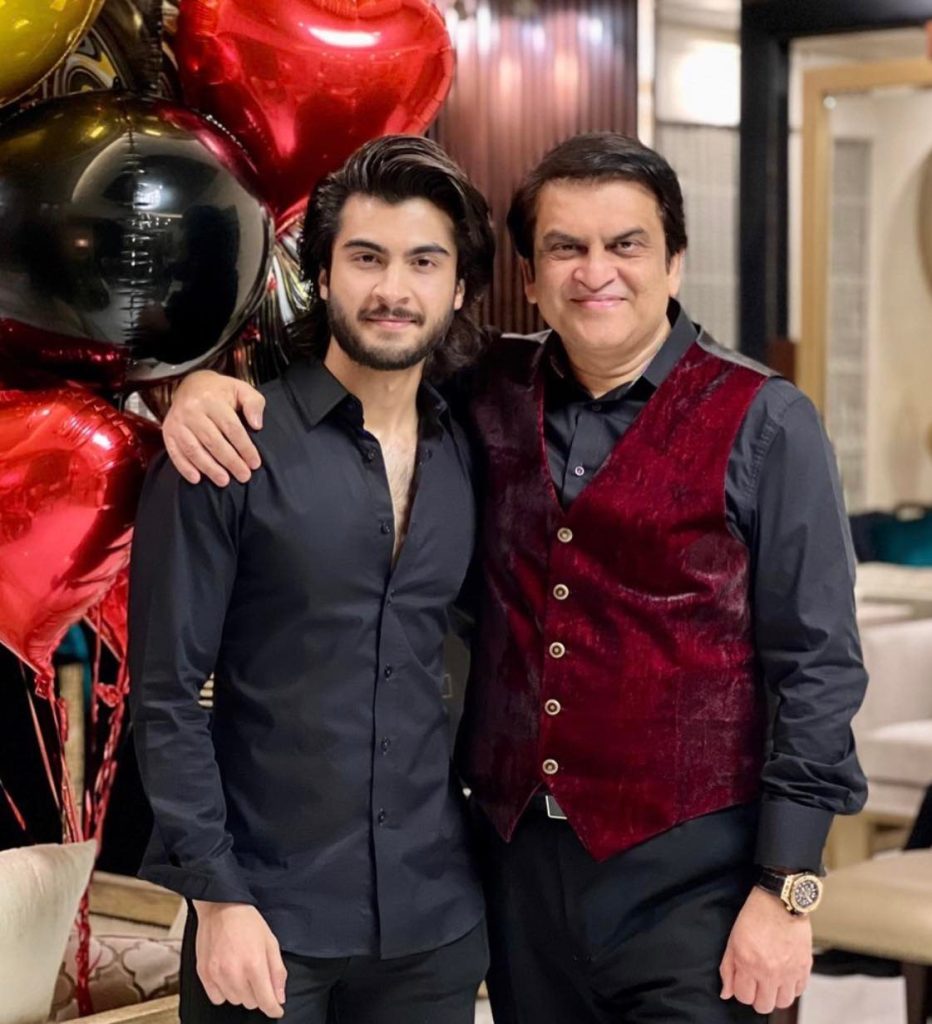 Zaviyar Nauman and Nauman Ijaz
Nauman Ijaz is one of the most versatile Pakistani actors with a big fan base. Recently, his son Zaviyar Nauman stepped into acting and won over many viewers with his good looks and talent. Years before Zaviyar started acting, Nauman Ijaz shared that he was the only one among his son who was interested in acting. Nauman also shared that he wants Zaviyar to learn to act on his own so that he has his unique style. Zaviyar has already been part of two star-studded dramas.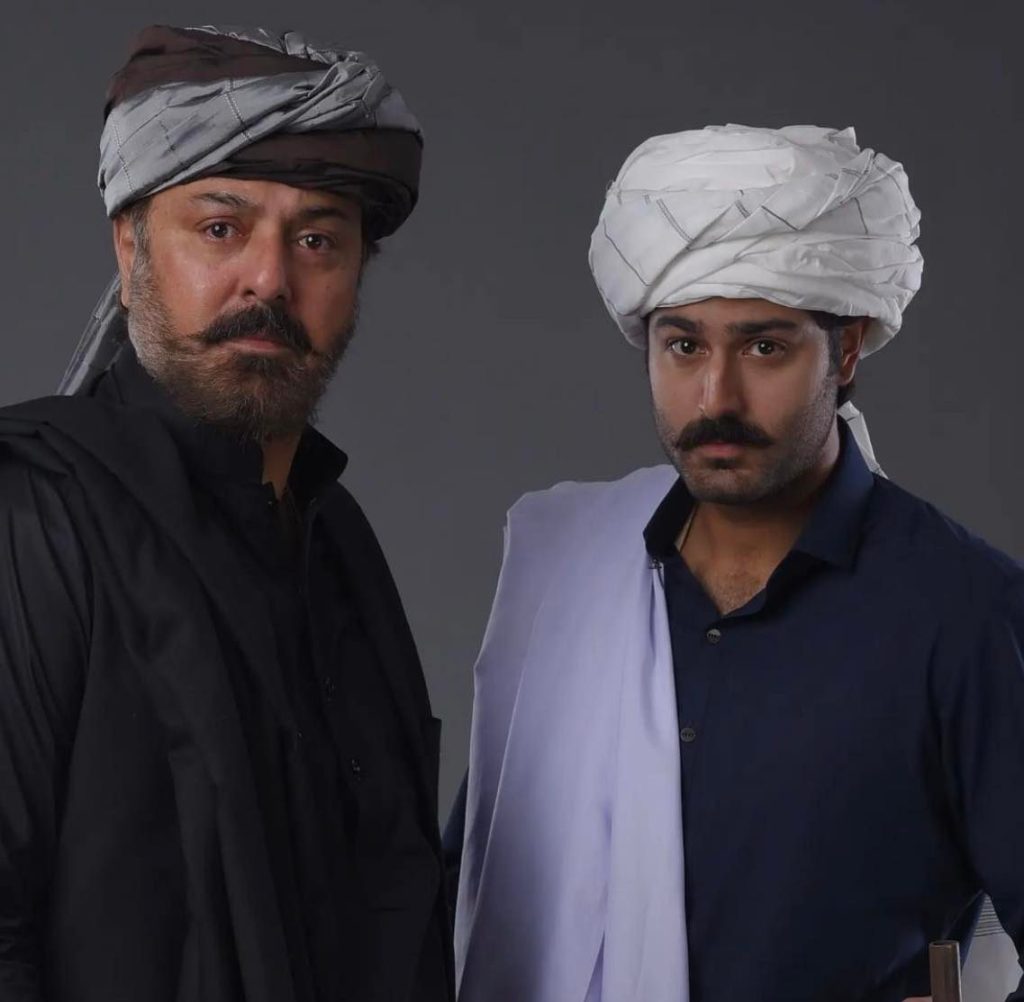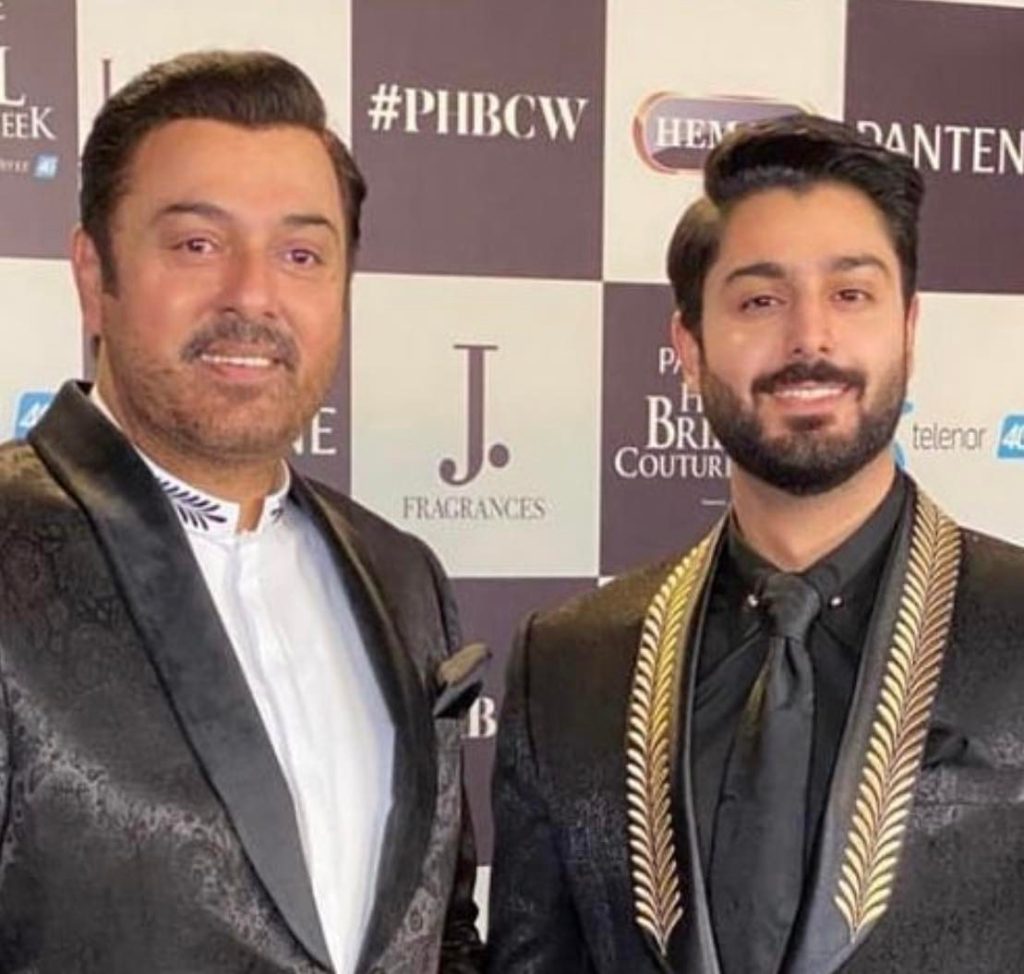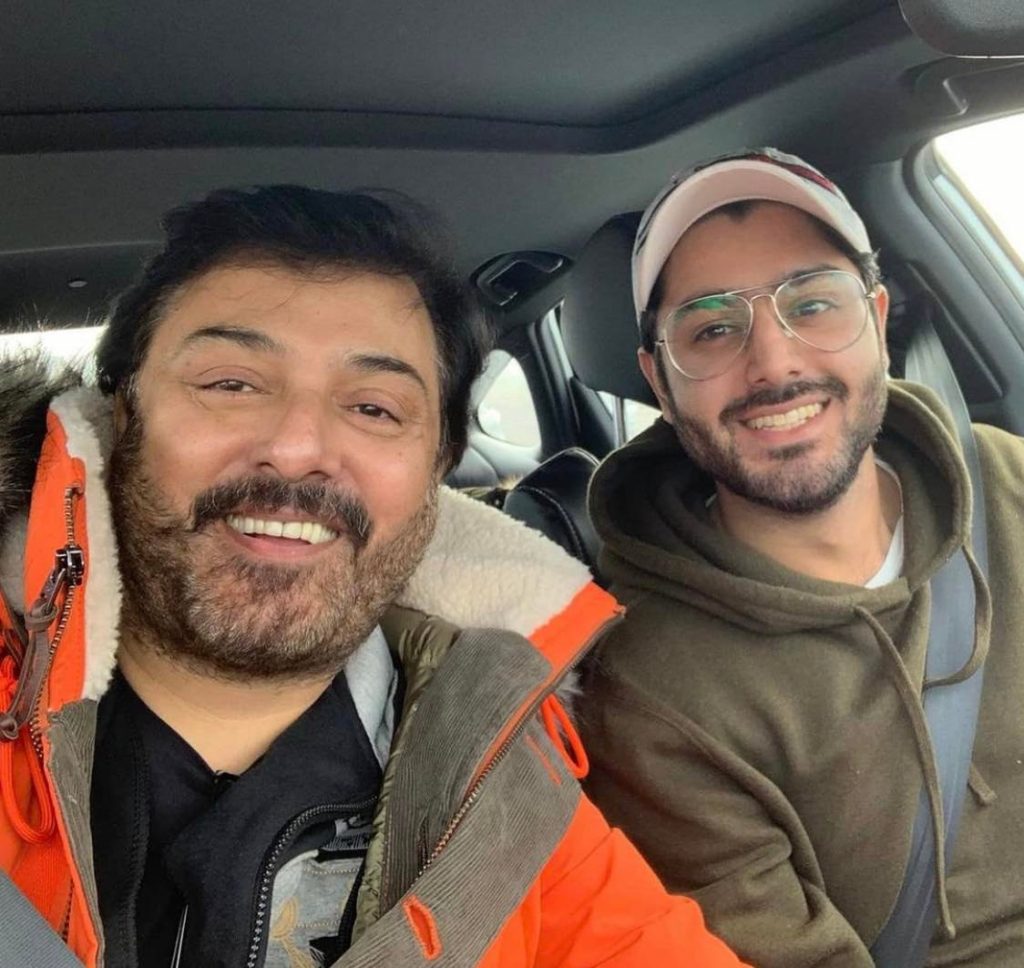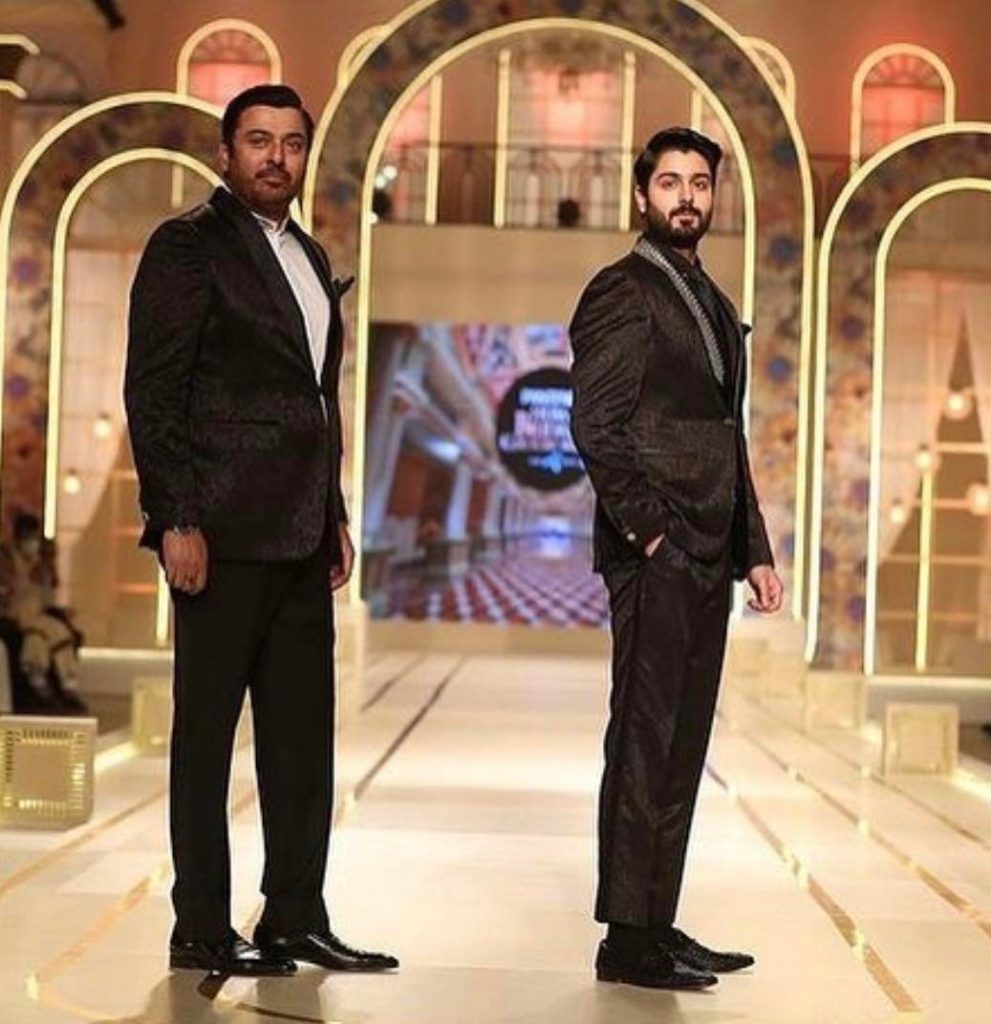 Komail Anam and Khalid Anam
Khalid Anam is a singer and an actor who has been associated with the showbiz industry for decades now. It was only recently that his son also started acting. Komail Anam shared in an interview that although his parents were closely related to many producers in the industry, they did not help him out with his career. He shared that he had to audition for more than 2 years before he finally bagged a role in a soap serial.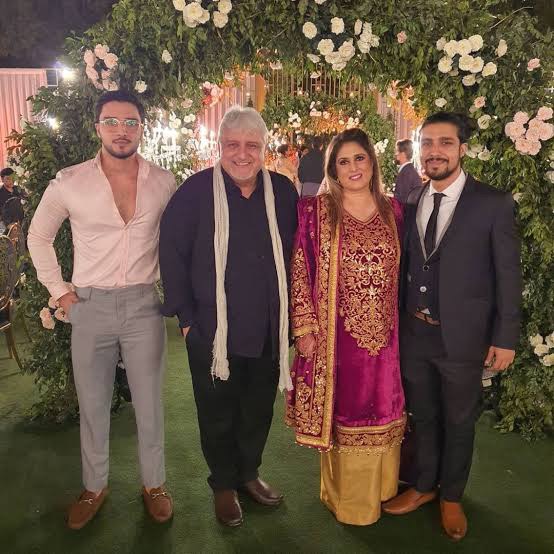 Shees Sajjad Gul and Saji Gul 
There are few actors who truly leave their mark at a young age and child star Shees Sajjad Gul managed to do just that. He is the son of the famous writer Saji Gul, who penned down the script for dramas such as O Rangreza, Dour, and currently on air drama Badshah Begum.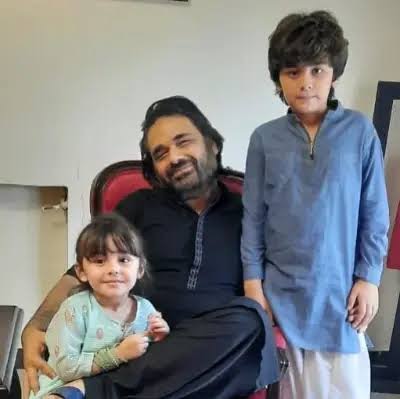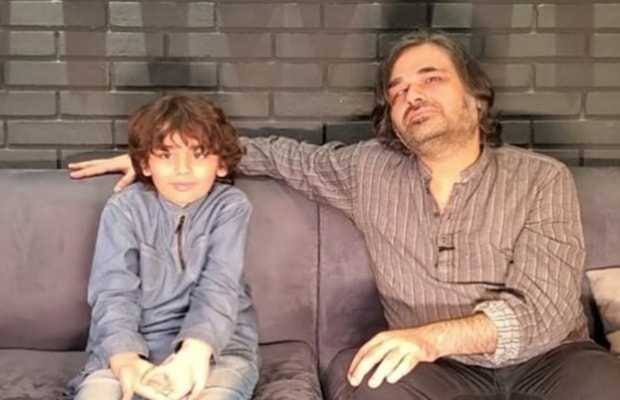 Iqrar-ul-Hassan and Pehlaj Hassan
Iqrar-ul-Hassan made his mark in the world of journalism and became a well-known celebrity rather quickly. His son Pehlaj always made television appearances as a child and recently he appeared as a child star in the drama serial Alif. His acting was liked by the viewers.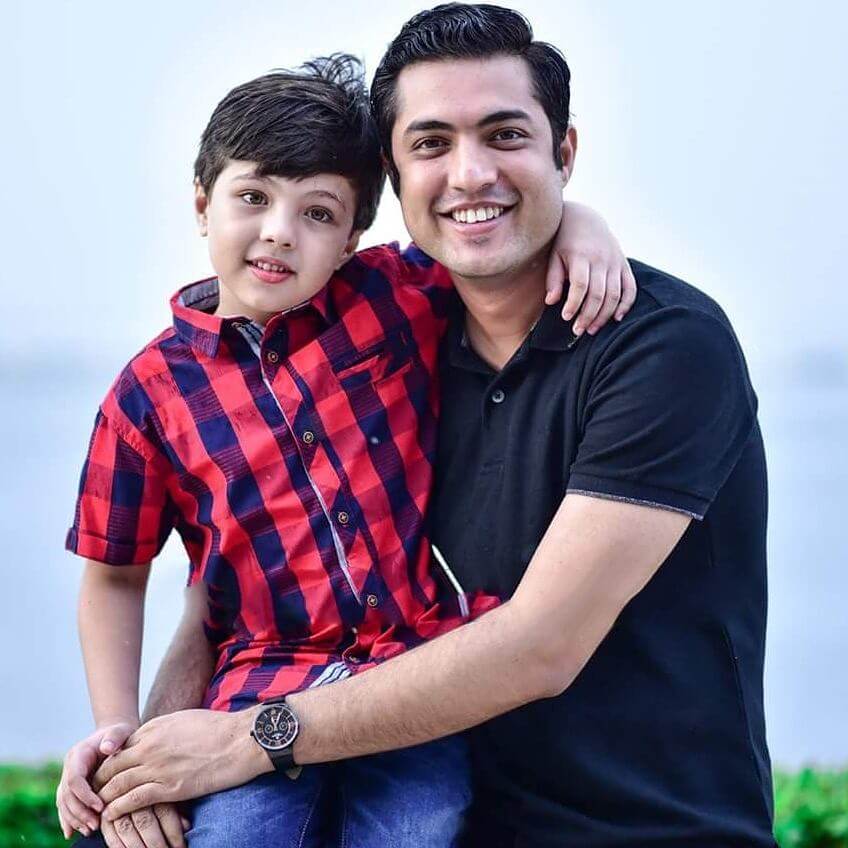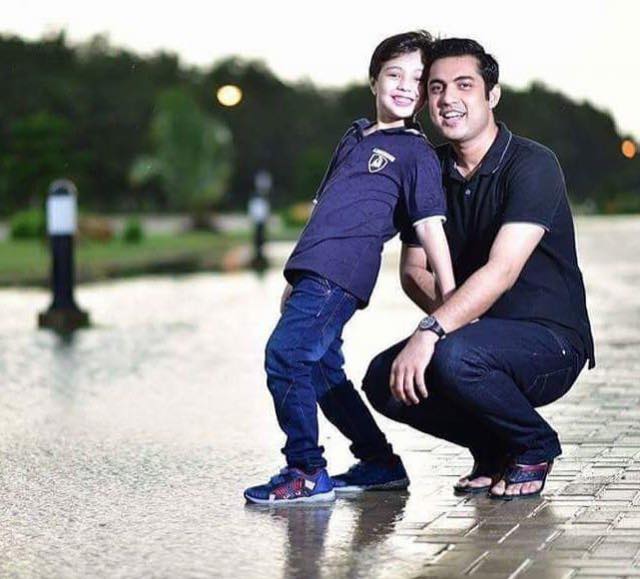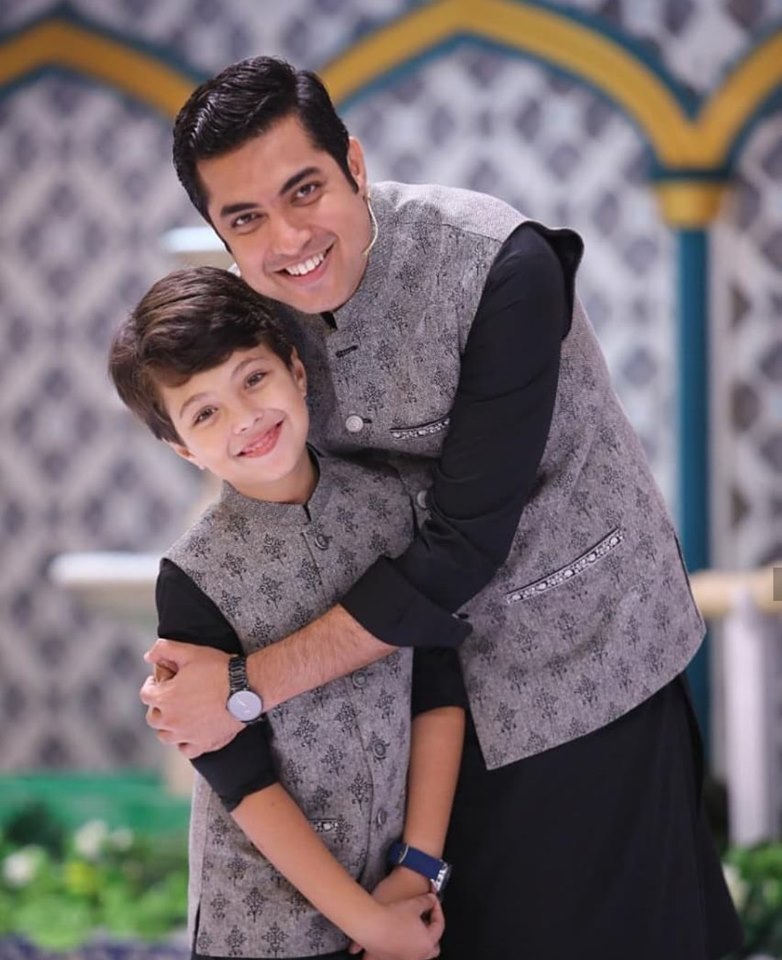 Feel free to add more names to the list.